FLEXILODICE® P
Intumescent fire seal

Based on the three intumescent technologies (sodium silicate, ammonium phosphate and graphite), ODICE offers a wide range of fire seals and fire sheets. The co-extruded fire seals enhance a good cold smoke tightness and some extra dB for the acoustical insulation.
FLEXILODICE® P is a graphite-based intumescent fire seal encapsulated in a rigid thermoplastic profile.
When exposed to fire the intumescent material expands in two directions to at least 9 times its initial thickness. The micro-porous layer formed during expansion prevents the passage of any flames, smoke or hot gases.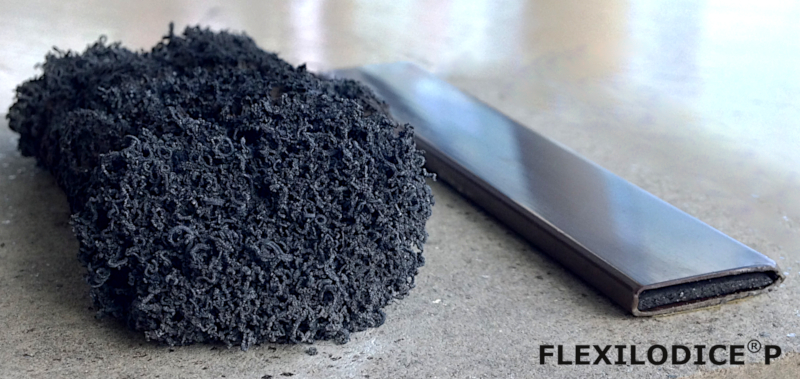 FLEXILODICE® P intumescent fire seal is designed for interior and exterior uses : peripheral seal for fire resistant doors, windows, partitions etc.
FLEXILODICE® P is delivered in strips , standard lenghts : 1020, 2040, 2100 mm . Other lengths can be fabricated up to a maximum of 3000 mm.
Standard profile colours: black, red, white, brown, grey.
Could be produced with a self adhesive tape ref; FLEXILODICE® P SA.
Standard thickness: 4 mm, width from 10 to 70 mm - more details about available standard sections you will find in technical data sheet FLEXILODICE® P.