FLEXILODICE® EF
Intumescent fire and cold smoke seals

Based on the three intumescent technologies (sodium silicate, ammonium phosphate and graphite), ODICE offers a wide range of fire seals and fire sheets. The co-extruded fire seals enhance a good cold smoke tightness and some extra dB for the acoustical insulation.
FLEXILODICE® EF are co-extruded graphite-based intumescent fire and acoustic seals. Co-extruded parts ensure also a cold smoke tightness.
Intumescent fire seals FLEXILODICE® EF GW, EF L GW & EF DLV are peripheral seals for fire resistant & acoustical door leaves, fire shutters, etc.
FLEXILODICE® EF range is produced with a double-sided adhesive (ref.SA) to facilitate the installation.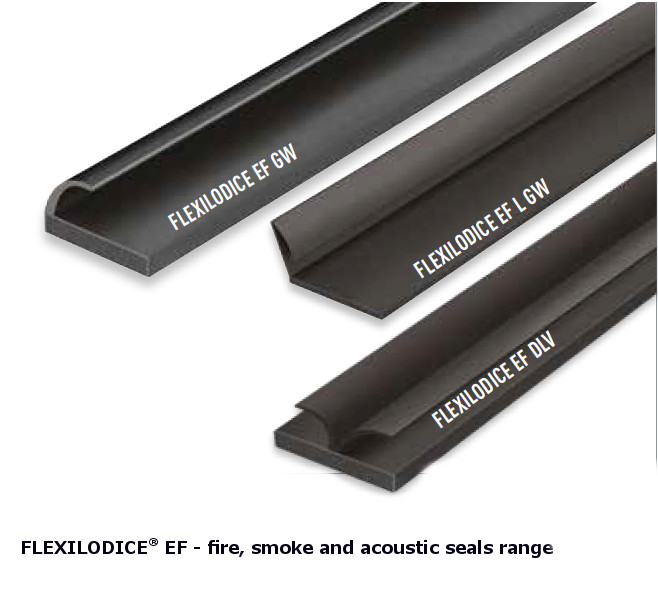 Fire seals FLEXILODICE® EF GW, EF L GW & EF DL V are produced in black colour. On request the co-extrudet elements could have different colour (oak, white, black, brown, red)
Example of installation.:
FLEXILODICE® EF GW SA & FLEXILODICE® PM SA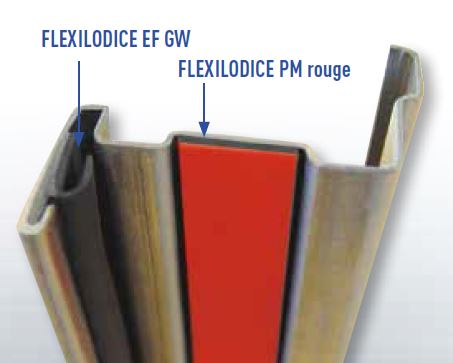 FLEXILODICE® EF L GW SA